Zak Irvin is one of the gems of this 2013 recruiting class for the basketball program. With the recent announcements of Trey Burke and Tim Hardaway, Jr. entering the NBA Draft, Irvin has the chance to play right away, along with incoming point guard Derrick Walton.
We caught up with Zak last night and talked to him about the recruiting process and what drew him to Ann Arbor: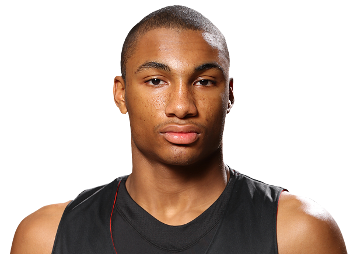 AB: First off, tell me how the recruiting process was for you. Who did it come down to at the end before you made your decision?
Irvin: Coming into high school I didn't have any interest from schools until the beginning of my sophomore year. I loved the recruiting process. It could get hectic at times with all the phone calls and letters but I really enjoyed creating relationships with all those college coaches. The two schools that it came down to were Michigan and Butler.
AB: What made Michigan your school of choice?
Irvin: When Michigan first started recruiting me my sophomore year, that made me feel like a priority from day one. Academics are very important to myself and my family and Michigan is a great school academically. I love the coaching staff and campus. I also created a great relationship with the players that are there now and with Mark and Derrick who are coming in with me.
AB: Speaking of Mark and Derrick, what are your thoughts on those two guys? They both seem very humble and team-first players.
Irvin: Oh yeah, definitely! They are both great guys! We are all starting to become good friends so that will help our chemistry for when we get there!
AB: Where do you think you fit in John Beilein's system?
Irvin: I feel like I fit in perfectly with Coach Beilein's system because I am a versitile player that can shoot the ball and get to the rim.
AB: Rivals recently rated you as a fifth-star prospect on their website. Does that mean anything to you?
Irvin: I don't pay attention to recruiting rankings. I don't let a number definite how good of a basketball player I am.
AB: That's a good attitude to have. It's very high praise nonetheless. What do you think you have to improve on going into your freshman season?
Irvin: I have to improve my strength and ball handling.
AB: Last question: What do you want to accomplish personally during your time at Michigan? What do you want to accomplish as a team?
Irvin: As a team, hopefully we can win Big Ten championships and National championships. Personally, I would like to be Big Ten Freshman of the Year, Big Ten Player of the Year, and hopefully one day National Player of the Year.
Zak has the look and sound of a player who wants to lead his team right back to the promised land. A lot of people are already writing off the Wolverines due to the absense of Burke and Hardaway, but this incoming group of guys will fill those voids nicely and I won't be shocked at all if next season they are still at the top of the Big Ten standings. Zak Irvin is a phenomenal talent and Michigan landed themselves a great player in this class.
You can follow me on Twitter @Anthony_Broome and our website at @BBlueRecruiting