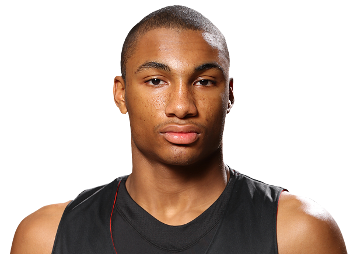 Position: Small Forward
Height/Weight: 6'6", 185 lbs
Location: Hamilton Southeastern HS, Fishers, Indiana
Class of 2013
Committed to Michigan
Scouting Report: Zak Irvin is a prospect who has improved greatly since Michigan began courting him during his sophomore season. Just recently, Rivals boosted him to a five-star prospect. He is the sixth-ranked player at his position in this year's class and will go a long way to replacing Tim Hardaway Jr.
Irvin is a great athlete and pure scorer. He is great from the perimeter and has a great jump shot. He's great at getting to the rim and has the ability to kick the ball out to an open teammate when the post collapses on him.  He is also a high effort guy and fills out the stat sheet. As good as he is, Irvin is a very unselfish player who makes him team better around him.
Where he needs to improve is his strength. Irvin is kind of a lanky guy, and will have to get stronger to keep up with the grind of the Big Ten. He needs to become a better rebounder on both ends of the floor. Becoming a better defender is also something he should work on.
Michigan's basketball program already has the replacements to Trey Burke and Tim Hardaway Jr. waiting in the wings in Zak Irvin and Derrick Walton. Those two should combine to be one of the better one-two punches in the conference. Zak Irvin is a scoring machine and will be a great fit with the Wolverines.